My sister got a PlayStation1 when I was very young. She got Porsche Challenge and a copy of Final Fantasy 8. These are some of my first memories of gaming, true joy listening to that metallic chime as the console booted, and watching in awe as 3D models of cars were rendered before my eyes, as if by magic.
I chose to model this PS1 based on that very console, in my closet now. Hand painting all the scratches, and dirt that had gathered over the years. The TV is even the same model we had back then, a little un-branded 14 inch CRT. It's in my parents garage somewhere, so I assume it now looks like this, weathered and covered in scum.
The models were created in Blender, exported to Procreate for hand-painted texturing, then exported back to render in Cycles.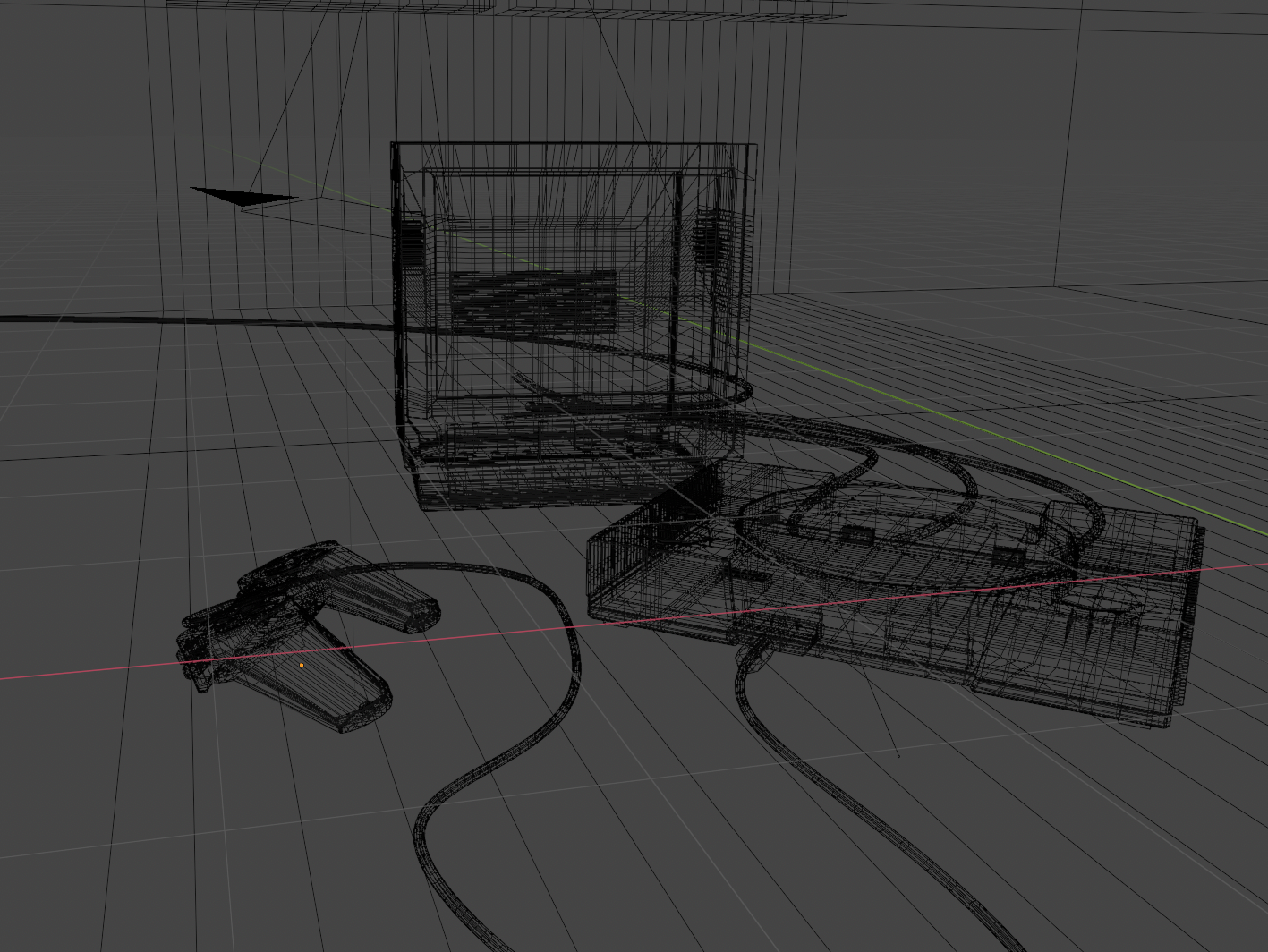 The Game Boy Classic... what a time. My very first console, this item holds a special place in my heart. As an homage to it, I decided to make a low-poly model to test my skills and try texturing in Procreate. With a little hard work, it was ready to go.